Join PPSC this November for a great training experience.  Our PPSC methods work and the proof is in the results!
This camp is an excellent opportunity to get in a great deal of free skiing and gate training mileage on a wide variety of terrain and snow conditions. The focus of the camp is a strong emphasis on fundamentals, targeting technical and tactical skills that will be honed throughout the season.
We will do a high volume of supervised free skiing, drills and GS and SL training. Our camp will have private lane space for all of our gate training. We will have the opportunity to see many of the World Cup teams training while at Copper, as they gear up for the opening World Cup races out West. The volume and quality of training, snow and terrain cannot be equaled anywhere else in November.
There are several sessions to choose from. You may also combine or tailor schedule to fit your needs. During the junior sessions nightly study halls are held so that junior racers stay ahead academically.
Luxury lodging accommodations at Copper Mountain Resort.
Head Coach/Camp Director -Dave Gregory: Dave is currently the Alpine Program Director at Mount Snow Academy.He is the former Progam Director of the Mt Washington Valley Ski Team, and recipient of the USSA Club of the Year 2012.Former Head Women's Alpine Coach, Dartmouth College . NH State Coach of the Year. Eastern Regional Speed Camp Coach, Chile. Eastern Regional Coach, US Alpine Championships. Regional Coach J2 National Championships. Former Program Director Holderness School.
Our staff includes Shawn Smith and NCAA all American Alec Tarberry.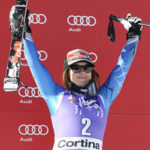 Peak Performance Ski Camps is pleased to announce that we are adding two time Olympian and former US Ski Team member Leanne Smith to the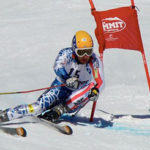 coaching staff. Leanne had 2 World Cup podiums in Downhill and was ranked in the top 10 in the World in both Downhill and Super G for many years.
Joining Leanne is fellow US Ski Team member Ace Tarberry who was a World Cup veteran and NCAA All American. Both of them are camp alumni.
Adult Camp: November 11-18 Cost:  $1,905 – no lodging
Session B: November 18-25
U12/U14/U16/U19/U21/Adult Concentration
Cost with lodging: $2,240. Cost without lodging: $1,795
Session C: November 18-28
For Ages 9 to Adult
Cost with lodging: $2,670
Session D: November 18-30
Cost with lodging: $3,210. We also offer a per diem rate for non lodging. Please call Dave Gregory at 603-520-1642 for per diem pricing.
Register online below, or download an application and return by mail.
Please email us your flight information as soon as it is available. If not traveling by plane, please provide your travel plans. Campers in sessions A & B will need to book Resort Express for transportation from Denver to Copper. Ground Transportation to and from Denver Airport will be provided for campers in session C, please book flights arriving before 1:00 PM on Nov. 18. On Nov. 25, flights should depart after 9:00 AM. Ground transportation not included for departure on Nov. 28, contact Colorado Mountain Express, 800-525-6363, to arrange shuttle.